HOW YOUR DONATIONS ARE SPENT
Our donation policy
Find out exactly how your generous donations are being spent
History of our work
You can view the amazing charitable work Crisis Aid is doing around the world
HOW YOUR DONATIONS ARE SPENT
Accountability
Crisis Aid believes that in order to achieve our mission and vision ...
Volunteering
Make a meaningful difference to people affected by poverty and oppression
Hackney Half is back East London's creative spirit inspires our second year of celebrating a festival of fitness with Virgin Sport Hackney! The Hackney Half is back, accompanied by our Go Fit Yourself lineup of classes to get everyone moving. Virgin Sport Hackney is a festival of fitness for every body. Spectators (or as we like to say,...
Eastern Ghouta: The Blockade Continues More than 400,000 individuals are caught in the blockade of Eastern Ghouta, which has been under attack since 2013. The government imposed blockade of Eastern Ghouta has affected millions of individuals. Since the attack started, many individuals in the rural area have died due to food and medicinal shortages as...
Food Crisis of Somalia An increasing food crisis in Somalia is going to be "far more regrettable" than the 2011 famine that took 260,000 lives, with 12 million individuals in the area likely to be affected and 50,000 children in Somalia alone meeting death. The heightening famine threatens the world's most helpless individuals in Eastern...
WHERE WE WORK IN THE WORLD
Half of the world lives on less than $2.50 a day and 900 million people cannot read. Poverty is widespread, education and health infrastructure is inadequate, and millions of men women and children go to bed hungry. One of the many reason for this is that donations are not utilised pro-actively planning for self-sustainability. As a result, donors' contribution to worldwide poverty reduction is not being effective enough. Crisis Aid works on the ground in Africa, Asia and other parts of the world providing and managing self-sustainable projects to the most poor and needy.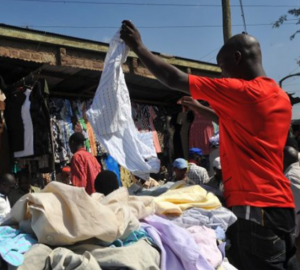 "Give a man a fish, and you feed him for a day. Teach a man to fish, and you feed him for a lifetime"