ORPHAN FUND​
The Messenger (ﷺ) said, "The one who cares for an orphan and myself will be together in Paradise like this," and he held his two fingers together to illustrate.
Why should I choose Crisis Aids Orphan Fund?
And they give food, in spite of love for it, to the needy, the orphan, and the captive. (Saying), "We feed you only for the countenance of Allah. We don't want from you either reward or gratitude. Indeed, we fear from our Lord a Day austere and distressful". (The Noble Qur'an, 76:8-10)
Every child is sponsored for the duration of their education. Crisis Aid will not stop sponsoring the child after one month or one year just because someone has stopped sponsoring an Orphan, this is what makes our Orphan Fund Program unique.
Crisis Aids Orphan Fund guarantees every single child we sponsor will not have to worry about their education stopping because the donations have stopped. They will continue to be educated until they leave school.
What is the cost per Orphan?
The current cost is £30 per month (which equates to £360 a year).
Each Orphans Parent/Guardians family will receive 30 kg rice and 9 kg sugar delivered to their house every quarter. The Orphans also receive a small monetary allowance.
This quarterly distribution enables Crisis Aid to do spot checks and home visits to help identify the child's living conditions.
What is the age range of the Orphans?
Sponsorship starts from the age of 4, which is the nursery going age.
Sponsorship continues until they have completed school, which is around 18 or 19 years of age.
This sponsorship cycle helps ensure the child has a successful chance to complete their full education and enables them to get a job once they have completed their studies.
For just £1 a day (£30/month) you can give an orphan a better life and a brighter future.
Why sponsor an Orphan?
Crisis Aid believes that vulnerable children in the world's most dangerous places deserve power over their future. Losing a loved one, especially a mum or dad, can make any child feel powerless.
When you sponsor an orphan with Crisis Aid, you are giving them more than a gift, you are giving them a chance at a better life and a brighter future. Will you join us for only £30 a month?
Which is only £1 per day!
Mohammed has been sponsored by our partners since he was a child and have watched him blossom into a very capable and educated gentleman.
Mohammed has 5 children and he currently resides in Medina. After the completion of his PhD, he will return to Gambia to teach at a memorisation school. His goal is to have his own school one day.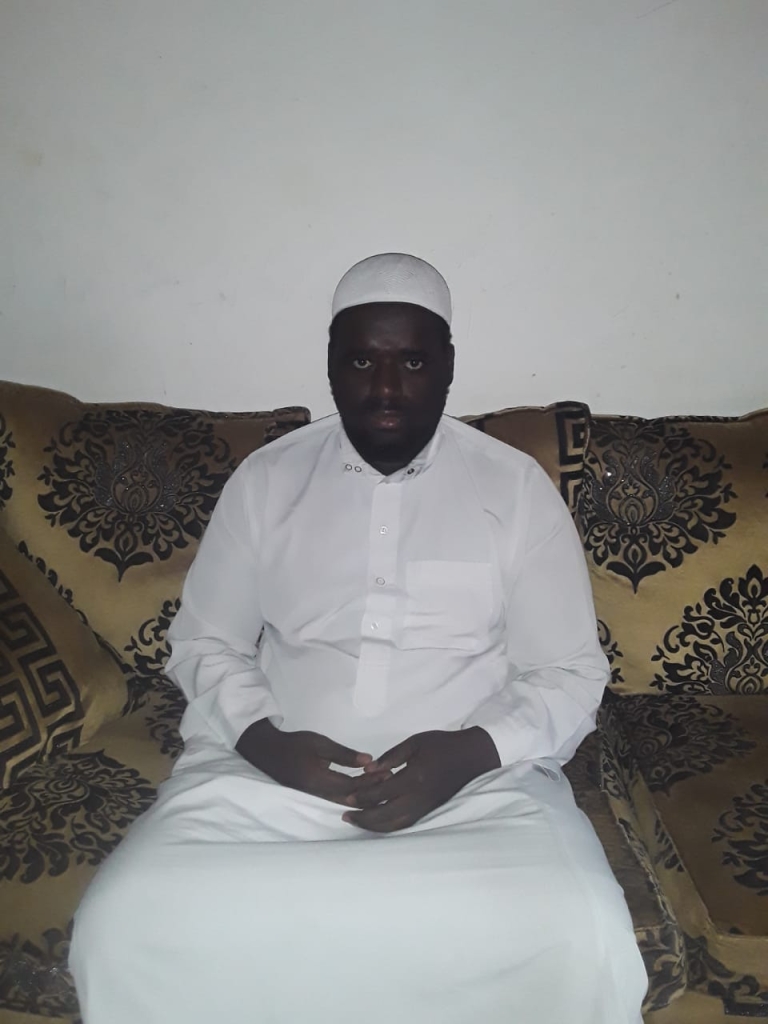 What skills will the Orphans learn apart from Education
Crisis Aid currently works with seven schools. Crisis Aid sponsors various children across each of these schools. Crisis Aid also sponsors children from a number of other (Government) schools. Crisis Aid does not manage any boarding schools.
Crisis Aids Orphan Fund focuses specifically on orphans. We also sponsor disadvantaged children from our Sadaqah Fund and other general donations.
Children stay at home with their parent or guardian. Crisis Aid does not manage any boarding schools.
Help An Orphan in Need
Your donation will be added to our Orphan Fund. The Orphan Fund provides support and assistance on a long term basis.
We do not operate an individual orphan sponsorship program. What happens if a monthly sponsorship donation stops, should the child have to go without? The Orphan Fund prevents this by providing long term care and protection for orphans.