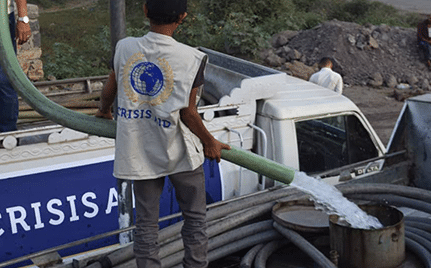 H, S, A: Water Tanker Yemen Fundraiser
Currently, a staggering 785 million people around the world lack access to a clean source of water.
Our Water For Life appeal can assure that people are happy, hydrated and hygienic!
Donate as little as £20 and you can provide 2,000 Litres of fresh clean water to the 100 most needy families in Yemen. £20 – Provides 2,000 Litres for 100 families £50 – Provides 5,000 Litres for 250 families £100 – Provides 10, 000 Litres for 500 families Clean water is so important to us as Muslims.
Sa'd ibn 'Ubadah reported: I said, "O Messenger of Allah, my mother has died. Shall I give charity on her behalf?" The Prophet, peace and blessings be upon him, said, نَعَمْ Yes I said, "Which charity is best?" The Prophet said, سَقْيُ الْمَاءِ A drink of water Source: Sunan al-Nasā'ī 3664 (Hasan)