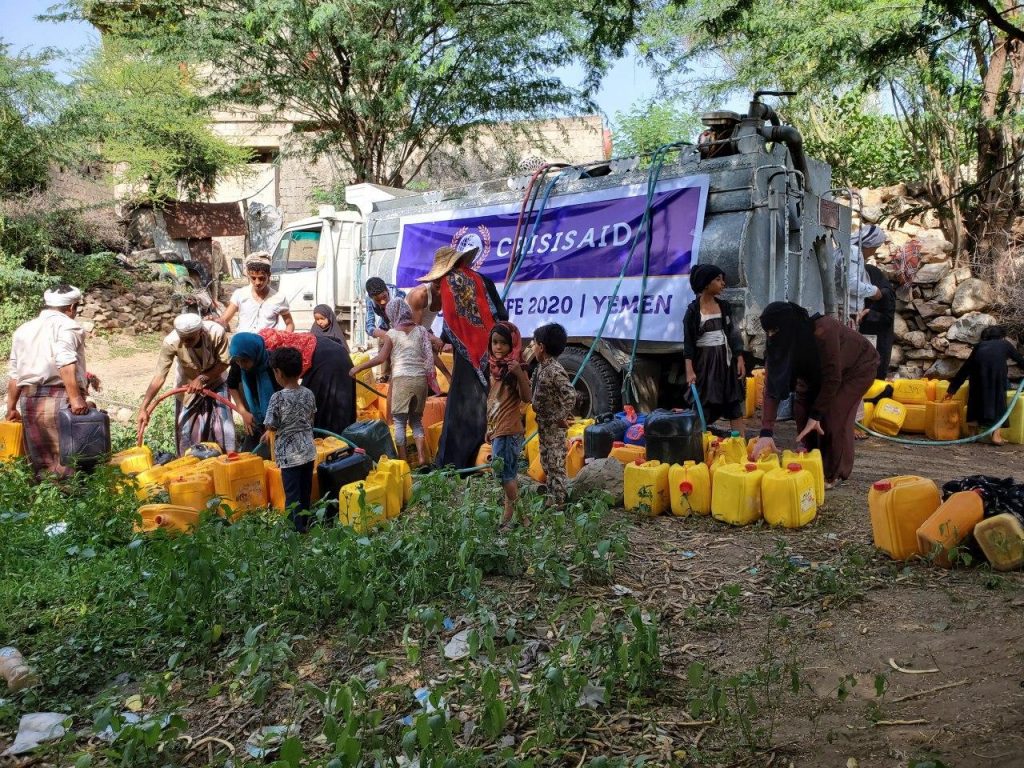 Manchester – Yemen Water Tanker
Currently, a staggering 785 million people around the world lack access to a clean source of water.
Yemen has a shortage of water because its so hot, the population goes up, and poor water management. 50% of the population struggle daily to find or buy enough clean water to drink or to grow food. … State-run water companies only supply some households in the major cities and 70% of Yemenis live in rural areas.
£20 – Provides 2,000 Litres for 100 families
£50 – Provides 5,000 Litres for 250 families
£100 – Provides 10, 000 Litres for 500 families
Clean water is so important to us as Muslims. The Prophet Muhammad (saw) once said;
"The best charity is giving water to drink." (Ahmad)
MA
Anonymous
£20.00
08/03/2021
MA
Anonymous
£10.00
05/03/2021
MA
Anonymous
£10.00
02/03/2021
YA
Anonymous
£30.00
27/02/2021
Donate Now and provide water for life.