OUR APPEALS & PROJECTS
Through your Zakat and Sadaqah, you can help those in need.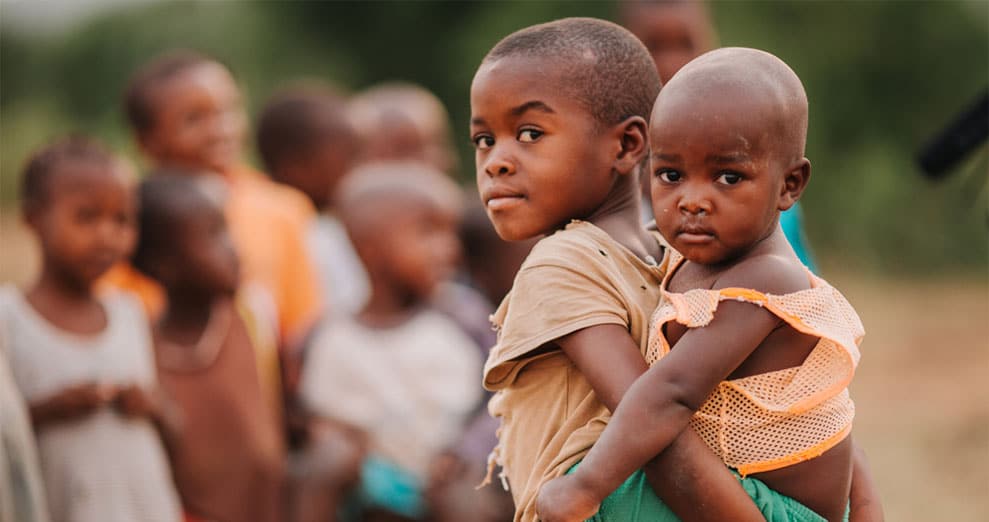 Orphan Fund
Help us provide food, education & welfare to an orphan for just £30/month.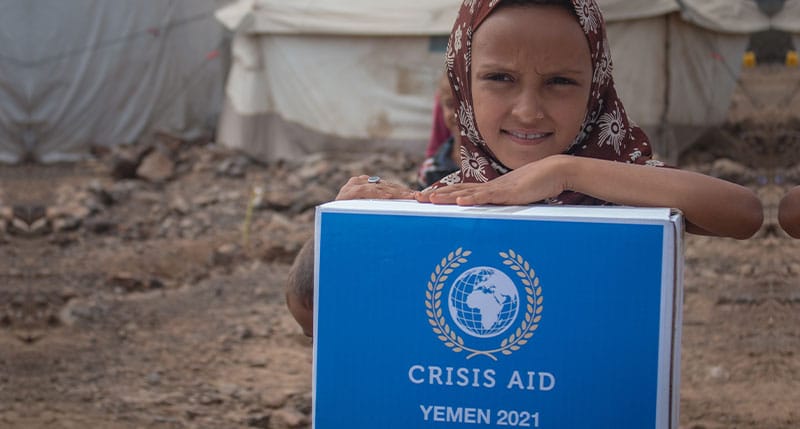 Food Parcel
Your donation for Food for Life will help provide nutritious meals to a family of 6 for a month.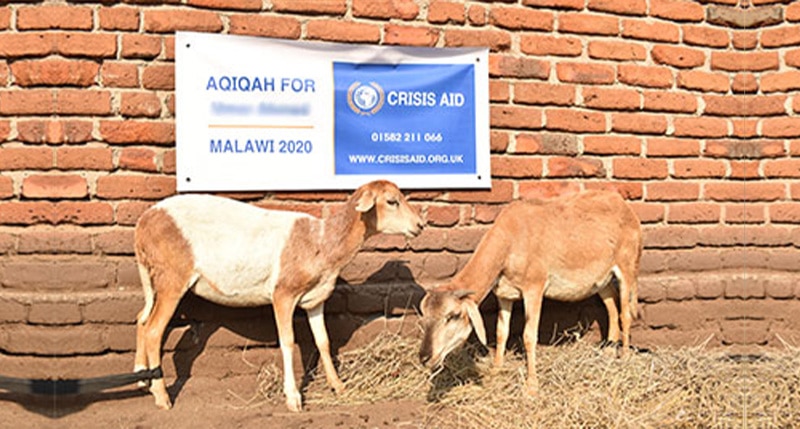 Aqiqah Project
The Prophet Muhammad (peace be upon him) provided an Aqiqah for each of his two grandsons. Imam al-Hasan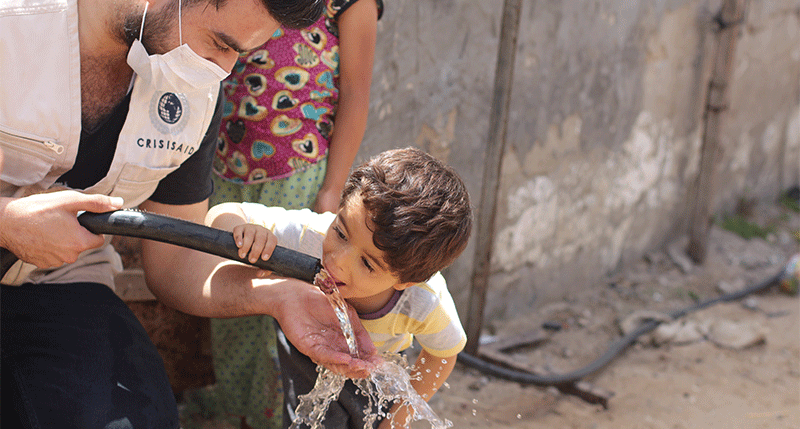 Water for Life
Provide clean water to impoverished communities tackling thirst and stopping the spread of disease.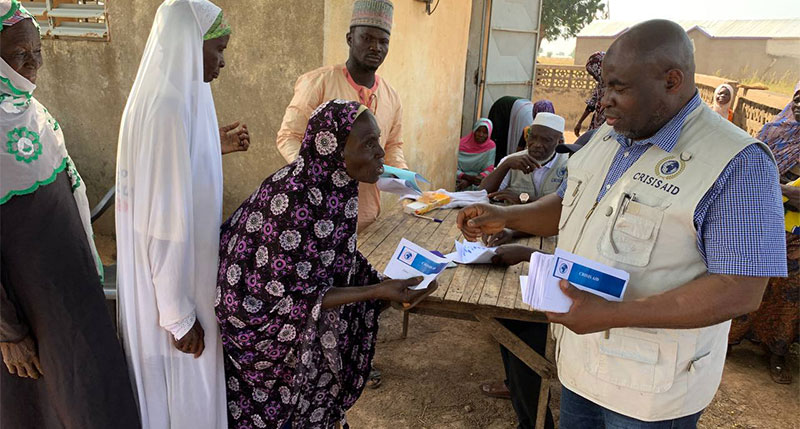 Zakat Fund
"Whoever pays the Zakat on his wealth will have its evil removed from him" (Ibn Khuzaimah and at-Tabarani)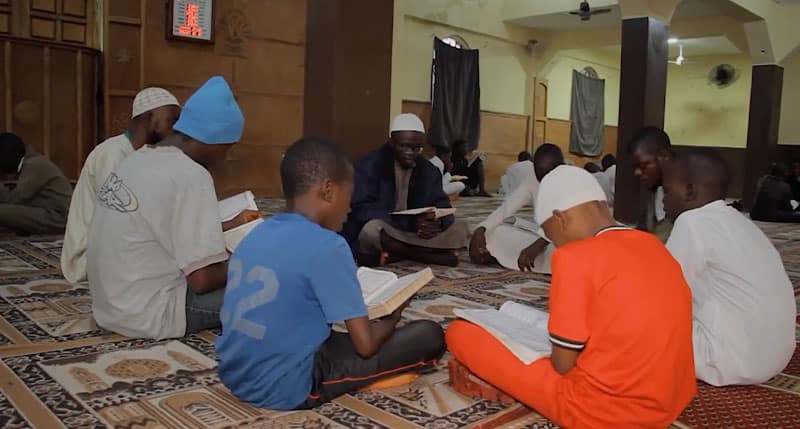 Quran Memorisation
"The best of you are those who learn the Quran and teach it." Sahih al-Bukhari 5027
Why Help Orphans?
And they give food, in spite of love for it, to the needy, the orphan, and the captive. (Saying), "We feed you only for the countenance of Allah. We don't want from you either reward or gratitude. Indeed, we fear from our Lord a Day austere and distressful". (The Noble Qur'an, 76:8-10)
An estimated 140 million children classified as orphans, 15.1 million have lost both parents.
A monthly regular donation is all it takes to make a change. £10, £20, £30 or any amount you desire can be setup as a regular monthly payment to provide them with all the love and care they need for a happy childhood.
Top Fundraisers
The Prophet, upon him be peace, said: "Give charity without delay, for it stands in the way of calamity." (Al-Tirmidhi)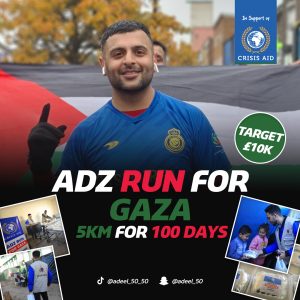 Ads Run For Gaza
My 5KM Challenge to Support the Palestine Gaza Emergency Appeal Salaam everyone, In these challenging times,…
Ads Run For Gaza
My 5KM Challenge to Support the Palestine Gaza Emergency Appeal
Salaam everyone,
In these challenging times, we are profoundly moved by the heart-wrenching situation in Palestine, particularly in Gaza. Witnessing the struggles of our fellow human beings, especially the young ones who are enduring unimaginable hardships, compels us to take action.
It's natural to feel a sense of helplessness, but we must not allow it to paralyse us. Instead, it's crucial that we harness our collective strength and maintain our unwavering support. That's why I've embarked on a significant mission: a 100-day 5KM running challenge. This endeavor is not only a test of physical endurance; it's a dedicated effort to keep the spotlight firmly on the crisis in Gaza.
I am reaching out to you with a heartfelt plea: Kindly support my initiative by making a donation. My goal is to raise £7,500, and every single contribution will directly benefit Palestinian aid through the reputable charity, Crisis Aid. No donation is too small – every bit contributes to making a tangible difference.
Your contributions will provide vital resources such as clean water, food and medical assistance. This is our way of extending a hand of solidarity, ensuring that those affected know they are not alone in their struggle.
We deeply appreciate your support and hope that your generosity brings abundant rewards in this life and the next. Together, let us stand in solidarity with our Palestinian brothers and sisters, echoing their call for freedom from the river to the sea.
Thank you for being a part of this important journey.
Donate Now and help us make a change.
Together for Gaza.
Well done Adeel! Seven thousand raised Māshāallah!
Anonymous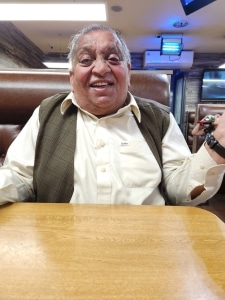 Sadaqah Jaariyah for Raja Muhammad Azad Kayani
Sadaqah Jaariyah for Raja Muhammad Azad Kayani
Our Projects
The Prophet, peace be upon him, said: "Give charity without delay, for it stands in the way of calamity." (Al-Tirmidhi)
Self Sustaining
"While a man was going on a way, he saw a thorny branch and removed it from the way and Allah became pleased by his action and forgave him for that". Sahih al-Bukhari
Building A Masjid
"When a person dies, his deeds come to an end, except for three: ongoing charity (Sadaqah Jariyah), knowledge that is benefited from, and a righteous child who prays for him." (Sahih Muslim)
Olive Trees
Plant an Olive Tree in Palestine, Allah says: "And a tree (olive) that springs forth from Mount Sinai, that grows oil, and (it is a) relish for the eaters." [Surah al-Muminoon 23:20]
Your donation will help us bring a family out of poverty
Every child is sponsored for the duration of their education. Crisis Aid will not stop sponsoring the child after one month or one year just because someone has stopped sponsoring an Orphan, this is what makes our Orphan Fund Program unique.
Every penny you give to support Crisis Aid will aid us in continuing our programmes. Maximise your rewards and donate to our 'Help Us Save Lives' programme.