Humanitarian
Medical Aid Camp
Healthcare Access is not a Privilege. It is a Human Right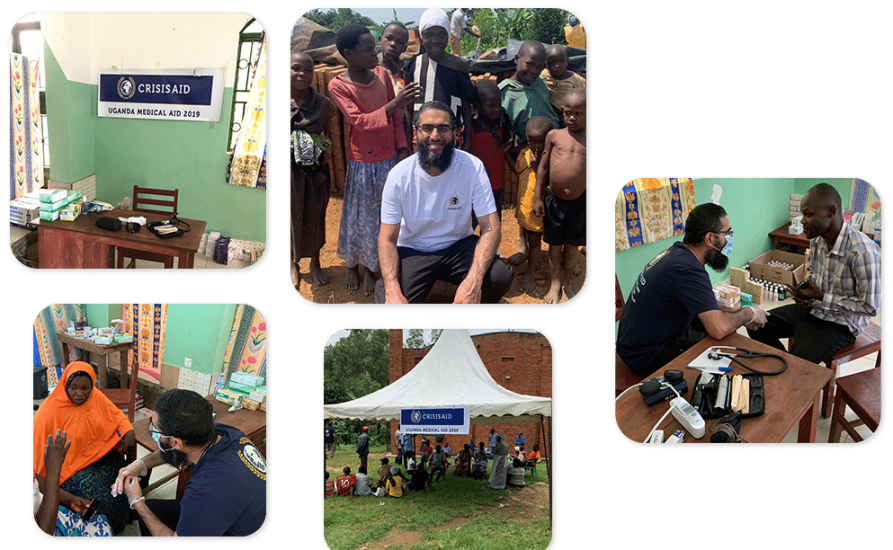 Uganda Medical Aid Camp
Volunteer Doctors Required!
Crisis Aid is one of the few charities that has set up medical camps in villages near Mbale to help those most in need. Our volunteers successfully ran the camp in June 2019 treating over 400 people with a variety of medical conditions and providing essential medication.
We plan to expand our medical camps and are looking for volunteer doctors to work with us to provide essential care to areas which have no medical care.
You will join a team of doctors and be supported in the medical camp by our lead doctor. Please register your interest here.
How Your Donations Are Spent
Our vision is to make Crisis Aid a leading charity, a vanguard against poverty and a beacon of light for all.
Key Facts
Health in the developing world
Join our volunteer team today!