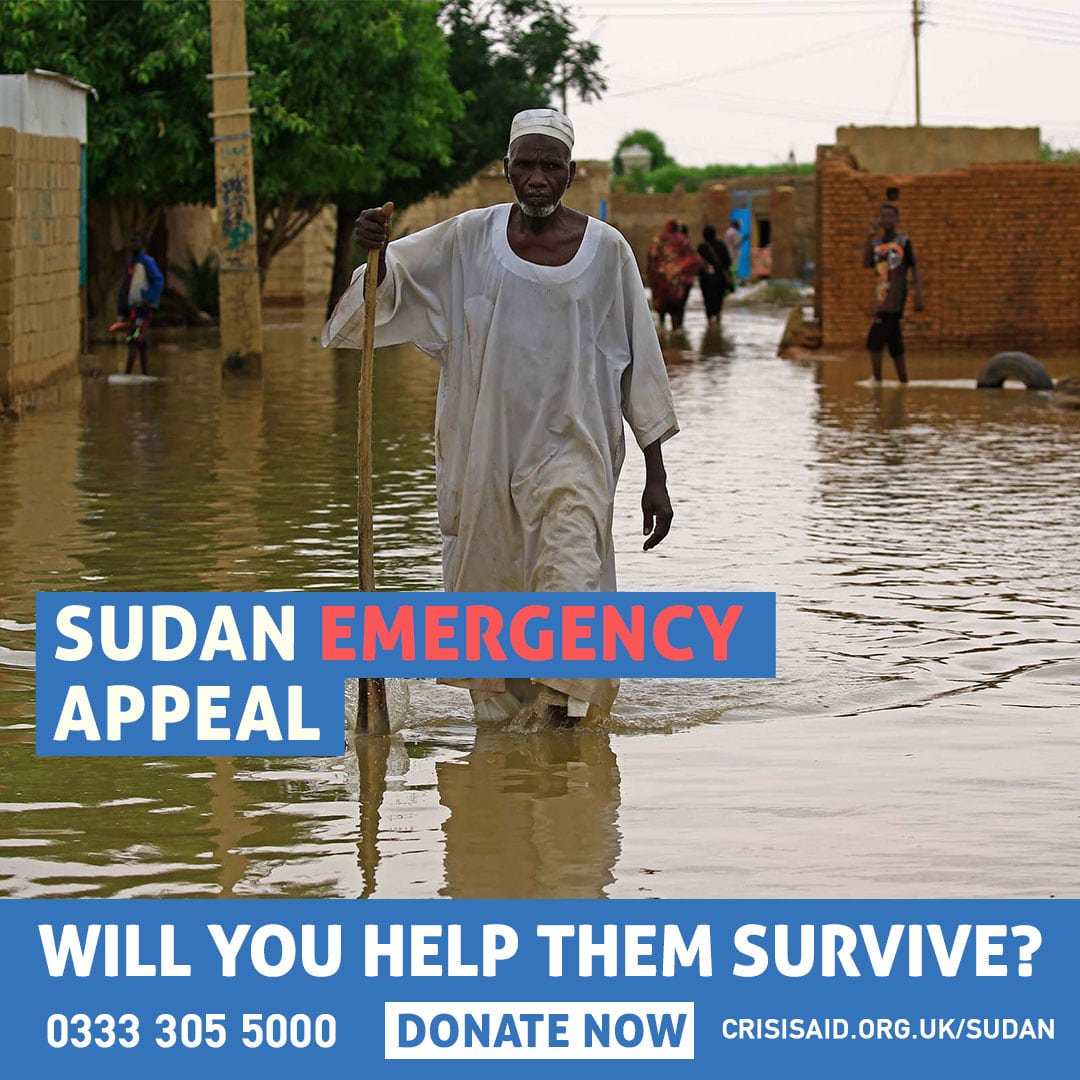 More than 500,000 people have been affected in 17 of the country's 18 states, the authorities say.
A huge area of East Sudan has been destroyed by devastating floods. The damage caused by the flooding across the country led the government to declare a three-month state of emergency last Friday. The floods have affected the livelihood of many and swept away people, houses and livestock.
Crisis Aid is on the ground responding to the needs of the Sudanese people by providing food, clean water and temporary shelter.
We need your support and help to save as many lives as possible. Help us to help them.