[quickdonate position="relative"]
Our donation policy
Find out exactly how your generous donations are being spent
History of our work
You can view the amazing charitable work Crisis Aid is doing around the world
HOW YOUR DONATIONS ARE SPENT
Accountability
Crisis Aid believes that in order to achieve our mission and vision ...
Volunteering
Make a meaningful difference to people affected by poverty and oppression
Want to order a takeaway that benefits others and fills your stomach? Order with Saturday Night Takeaway and gain multiple rewards. FREE DELIVERY

An Evening for Rohingya Charity Dinner – Birmingham 2017 Description An Evening for Rohingya Charity Dinner (Birmingham) (In support of Crisis Aid's Rohingya Emergency Appeal 2017) (Segregated Event) Crisis Aid presents an evening of unity and fundraising for the oppressed Rohingya refugees. The suffering of the Rohingya people is beyond our comprehension. They have lost...
What is happening in Idlib these last few days ? 10th January 2018 The war in Syria is now approaching its seventh year, having claimed an estimated 500,000 lives and displaced more than 11 million Syrians.  An increasingly confident Assad has regained control of the majority of Syria since 2015, supported by Russian military assistance....
Eastern Ghouta Emergency Appeal Ghouta is the eastern province of Syria's capital city Damascus. It has been fiercely contested by both sides in the conflict leading to its near total destruction and unprecedented levels of suffering for 350,000 inhabitants who are unable to flee under the threat of constant shelling and bombardment. The ensuing siege...
WHERE WE WORK IN THE WORLD
Half of the world lives on less than $2.50 a day and 900 million people cannot read. Poverty is widespread, education and health infrastructure is inadequate, and millions of men women and children go to bed hungry. One of the many reason for this is that donations are not utilised pro-actively planning for self-sustainability. As a result, donors' contribution to worldwide poverty reduction is not being effective enough. Crisis Aid works on the ground in Africa, Asia and other parts of the world providing and managing self-sustainable projects to the most poor and needy.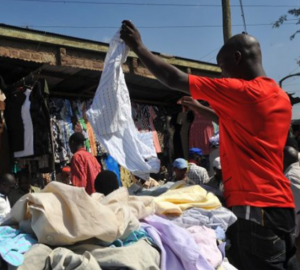 "Give a man a fish, and you feed him for a day. Teach a man to fish, and you feed him for a lifetime"