Idlib Emergency Appeal
Over 800,000 people have had no choice but to flee their homes in search of safety. Crisis Aid is on the ground assisting those fleeing Idlib providing them with necessary aid.
HELPING SAVE LIVES
Urgent Appeals
How Your Donations Are Spent
Our vision is to make Crisis Aid a leading charity, a vanguard against poverty and a beacon of light for all.
Latest Blogs
People suffering across the world, from poverty, wars and from disasters... needing the basic necessities to stay alive
Somalia – The Drought Returns
Hiding thousands of years of splendid history...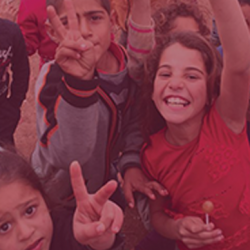 FUNDRAISE
WITH US
Start Fundraising with Crisis Aid. Over £300 thousand Raised this year
Upcoming Events
Keep up to date with our charity events across the UK
I always used crisis aid for charitable donations and been shown evidence where my money is going. I have personally met the founder of crisis aid and the team and they are doing a fantastic job in changing the less fortunate lives.
These guys show videos of all donations and even videos of your donated money for the deceased to see the go live of the things they have built. Logistically they are very well connected to get into difficult areas and really help those in need.
Really dedicated and transparent charity who have a lot of positive projects reaching many different communities in various countries across the globe, giving donors so much choice from sponsoring orphans to feeding families.

Attended crisis aid charity dinner December 2019, was really impressed with their full transparency but most importantly the aid reaches people who are in dire need, where most other charities do not go to because it is extremely difficult to get to.
A charity that really cares. 100% of all donations given goes to all well deserved cause's. All transparent. Videos,emails and texts sent to show where your donations have been spent. Highly recommended trust worthy truthful organisation.
Crisis Aid is an amazing non-profit organisation. They are really passionate to serve humanity. Also they helped the people of Kashmir a lot when they were in need of tents, ration, blankets etc after the earthquake.
I participated in a few projects with Crisis Aid, I really enjoyed their work and how professional they were. I love the idea of them being everywhere at the same time, they would be advertising a project in Syria and another in Yemen.
This charity is excellent, I've been donating and watching them carefully via social media. It's amazing to see them implement everything they say they do. I know a couple of people behind this charity and they are honest and trustworthy.
I have seen the fruits of its work, they have been very quick in responses and have also spent the donations in a very quick succession would recommend donating to them and also paying them a visit of their friendly staff.  Thank you.

This charity is amazing Masha'Allah, the sincerity behind the work shows. We have been sending Eid gift boxes for 3 years now & we always get updates & lovely videos of the children opening the gifts. It's beautiful & it means so much to us. ❤️
Salamualaykum, just wanted to give a massive thank you for organising my nephew's Aqeeqah very promptly despite us requesting it literally the day after Eid al adha AND during it being an extremely busy qurbani period.
Great charity and great people. Love the work you put in, the variety of causes you support both home and abroad and the transparency with which you operate. May Allah reward you and give you the strength to keep up the good work.
Crisis Aid are doing great work. Keep it up I can personally say I have seen hours and days and year now since this organisation putting in the work to help people around the world. Keep it up and share and spread the awareness.
Trustworthy reliable hardworking sincere guys. Seen them develop their projects from the beginning and must say they make us proud for what they do. Thanks for taking on the difficult tasks we are unable to do. May God increase you in good.
A well organised charity which works hard to provide for all those in need around the globe, A group of brothers who i have known for many years have worked tirelessly to help those in need. Donate now May allah reward them alL.
s salam alaykum. Any sadaqa that you give to Crisis Aid will definitely get to those people who need it walhamdulilah. Therefore, I strongly recommend all my patients to use it because of the hadith: "Treat your sick ones with charity.