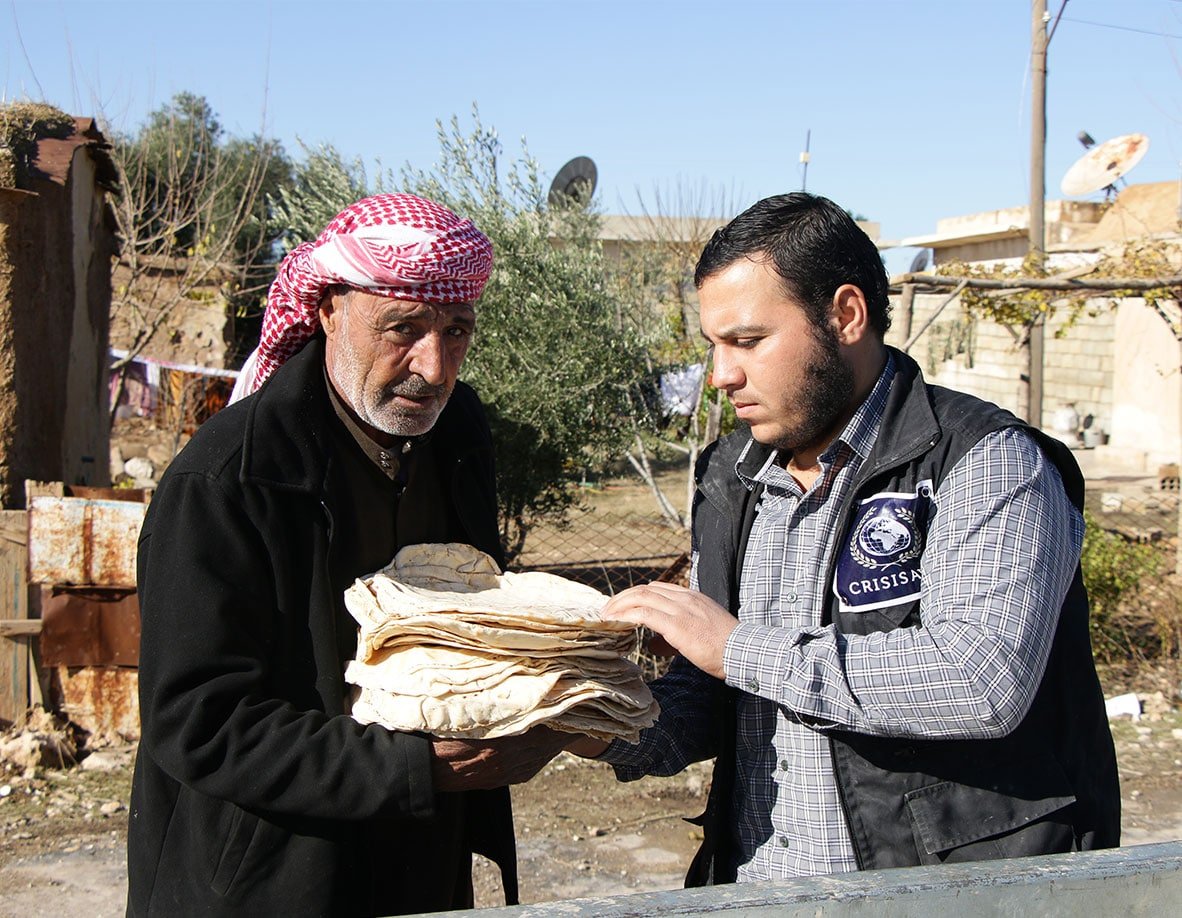 'The Bread Project' – Yemen, Syria, Somalia
Crisis Aid is currently raising funds to provide bread in Syria, Yemen and Somalia with the aim of providing bread for 7 million poor and most needy people.
Join us in this great project and Donate Now
With your donations, Crisis Aid will be sending regular trucks of flour, making fresh bread and helping feed thousands of people.
We appeal to you to give generously towards this cause.
Donate towards our Bread Project to make a huge difference to lives today.