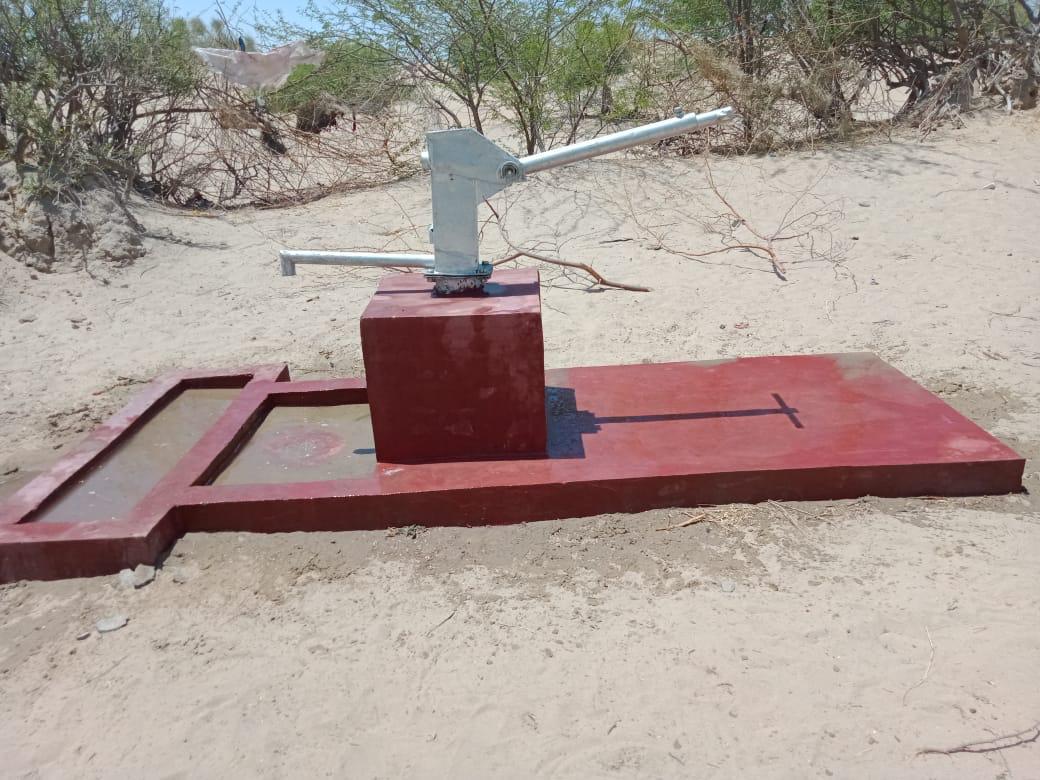 The Messenger of Allah (saw) was asked, "Which charity is best?" He replied, "[Providing] water"'. [Abu Dawud]
Pakistan Water Pump. Cost £240
The Tharparkar desert in Sindh is one of the poorest areas of Pakistan. 87% of the people live below the poverty line.
Crisis Aid visited Tharparkar in 2019, what we saw was a situation we could not even imagine. We were informed that it had not rained for two years
Females, many of them young and of school age, walk for miles on the hot sandy desert surface carrying water in big pots on top of their heads. This water is then used for drinking, cooking, washing, bathing, and even livestock. There is no electricity or gas. All the water has to be carried manually. This is a never-ending cycle that will go on unless we help to make it easier for them.