Revive the Sunnah at Home
Luton Qurbani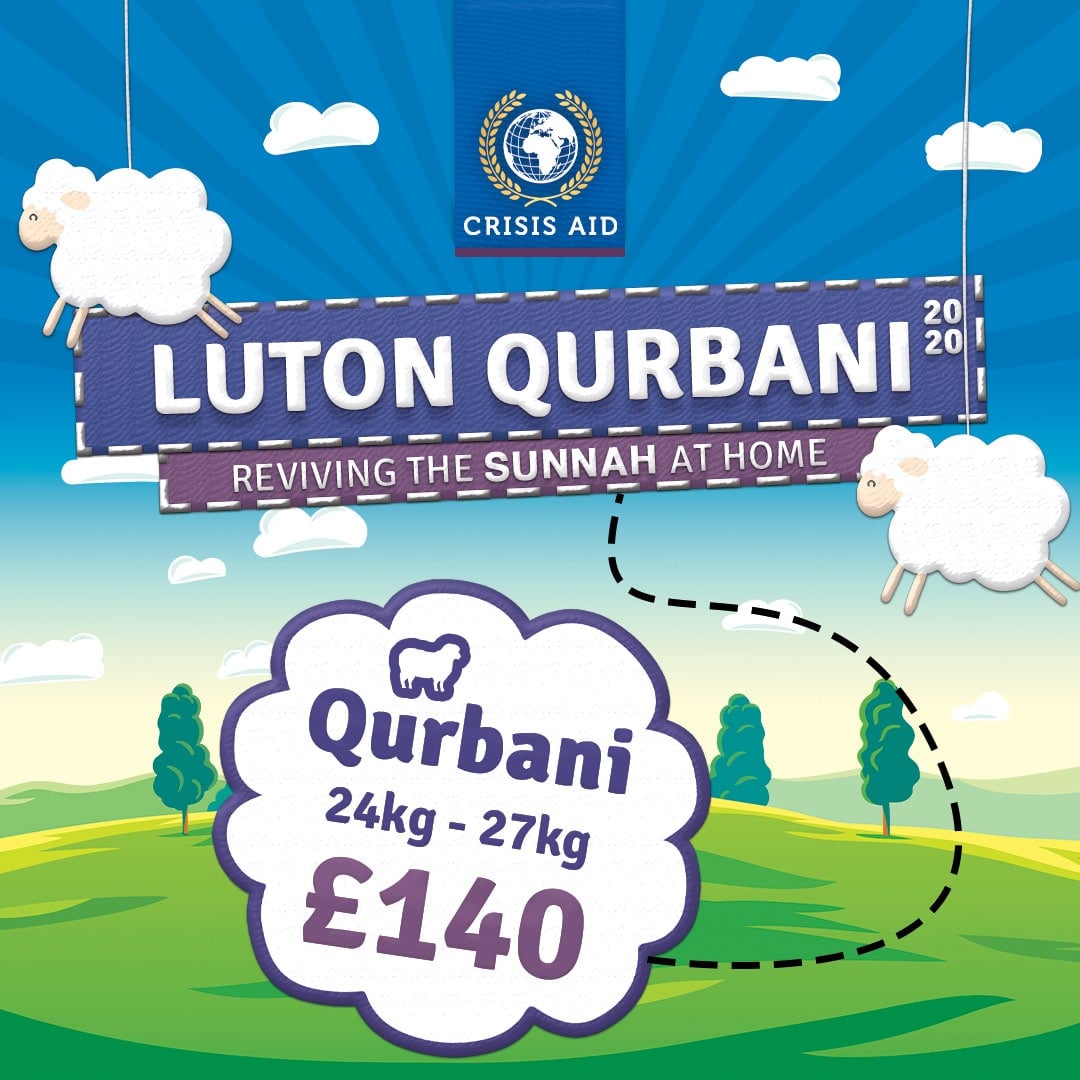 Revive the Sunnah at Home
Luton Qurbani
Your sacrifice will help to ensure that impoverished people here in the UK are not forgotten. You can put a little joy back into their lives and give them an Eid to remember by donating your sacrifice locally this year! As well as honouring the Sunnah of Ibrahim (AS), Qurbani is also a means of looking after the vulnerable and disadvantaged at the time of Eid-ul-Adha. Your Qurbani in Luton will be distributed to poor families – the people who need it most during this global pandemic.
Crisis Aid has teamed up with a local supplier who will help us provide high-quality fresh meat to families and individuals in the Luton and surrounding areas, who are facing difficulties and strife, so that they know they are not forgotten at the joyful time of Eid.
At Crisis Aid, we provide life-saving support to people living in poverty across the globe – and we never forget those in need right on our doorsteps, either.
The meat from Qurbani should be divided in three equal parts – 1/3 for the home, 1/3 for relatives and friends and 1/3 for the poor and needy.
We will deliver your Qurbani meat to your house, keeping in line with social distancing measures, so that you can enjoy this delicious meat over Eid and celebrate knowing that those less fortunate can break bread alongside you too.
If you'd like to purchase Qurbani in Luton ONLY and receive your 2/3 to your door step – please click the button below. You can list names of people you are giving Qurbani on behalf of in the Notes section during the donation checkout process.
You must write your number to receive SMS update about your Qurbani
Luton Qurbani
Thank you to all our donors, we have met our target.
Luton Qurbani
Thank you to all our donors, we have met our target.