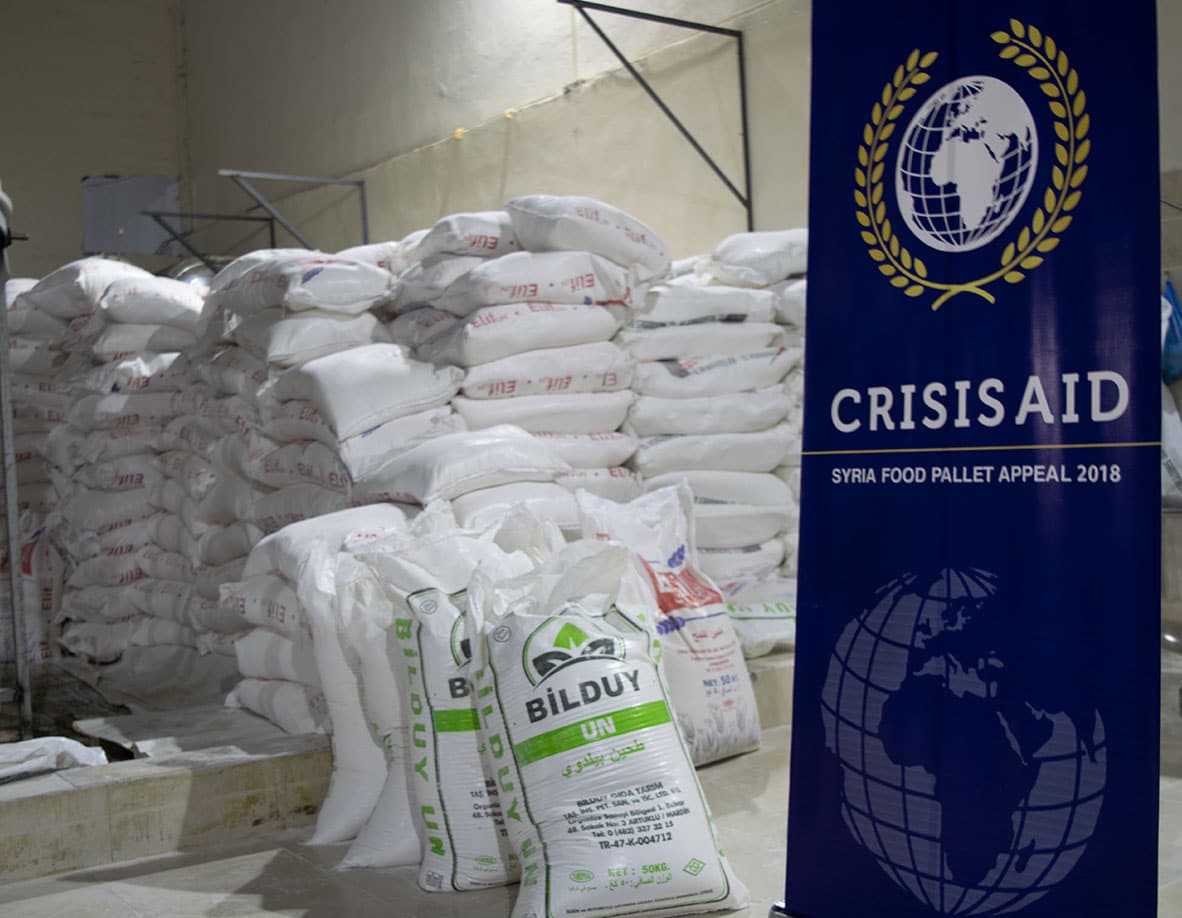 The staple diet for Syrian refugees is the bread and it is the food they miss the most. Children are reduced to eating grass in boiled water due to the massive food shortages.
Crisis Aid works with bread factories and bakeries to help provide truckloads of flour to refugees both in refugee camps.
Please donate generously. One tonne costs £250.00 and will provide bread for 6,000 Syrians, but if you cannot raise funds for the complete tonne then you can contribute whatever you can towards it as all donations are greatly appreciated.