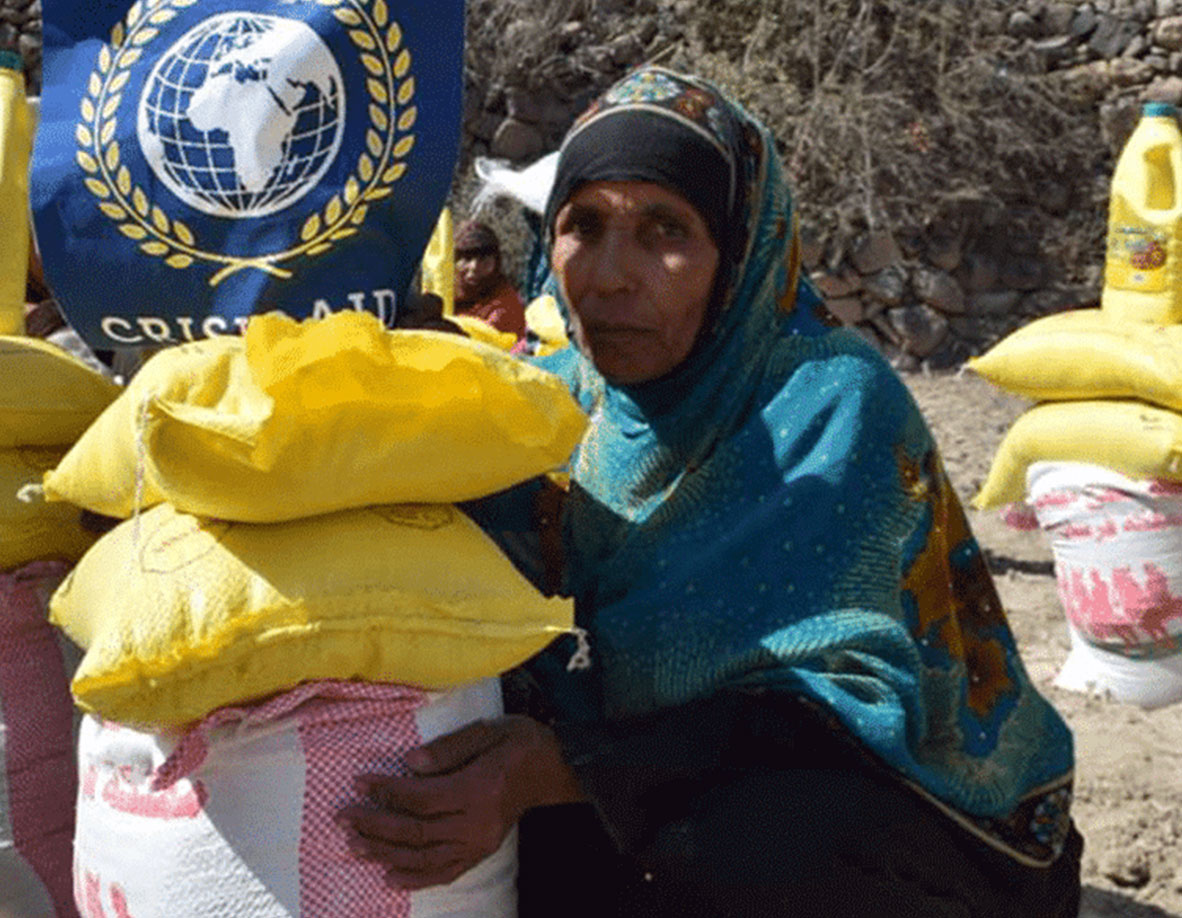 Crisis Aid has built a network and are able to distribute the following food parcel in Taiz, Ibb, Sana & Aden
One food parcel costs £25 and contains: 25kg FLour, Rice 10kg, Cooking oil 4.5 litre, Sugar 5kg, Beans 4.8kg, Dates 1kg.
The above parcel will comfortably last a family of 6 for one month.
The parcel is basic – but it will keep them healthy and alive. We will be able to save more lives keeping the price as low as possible.