Donate
Sadaqah (giving in charity) is a deed designed to eliminate the spiritual malady of miserliness.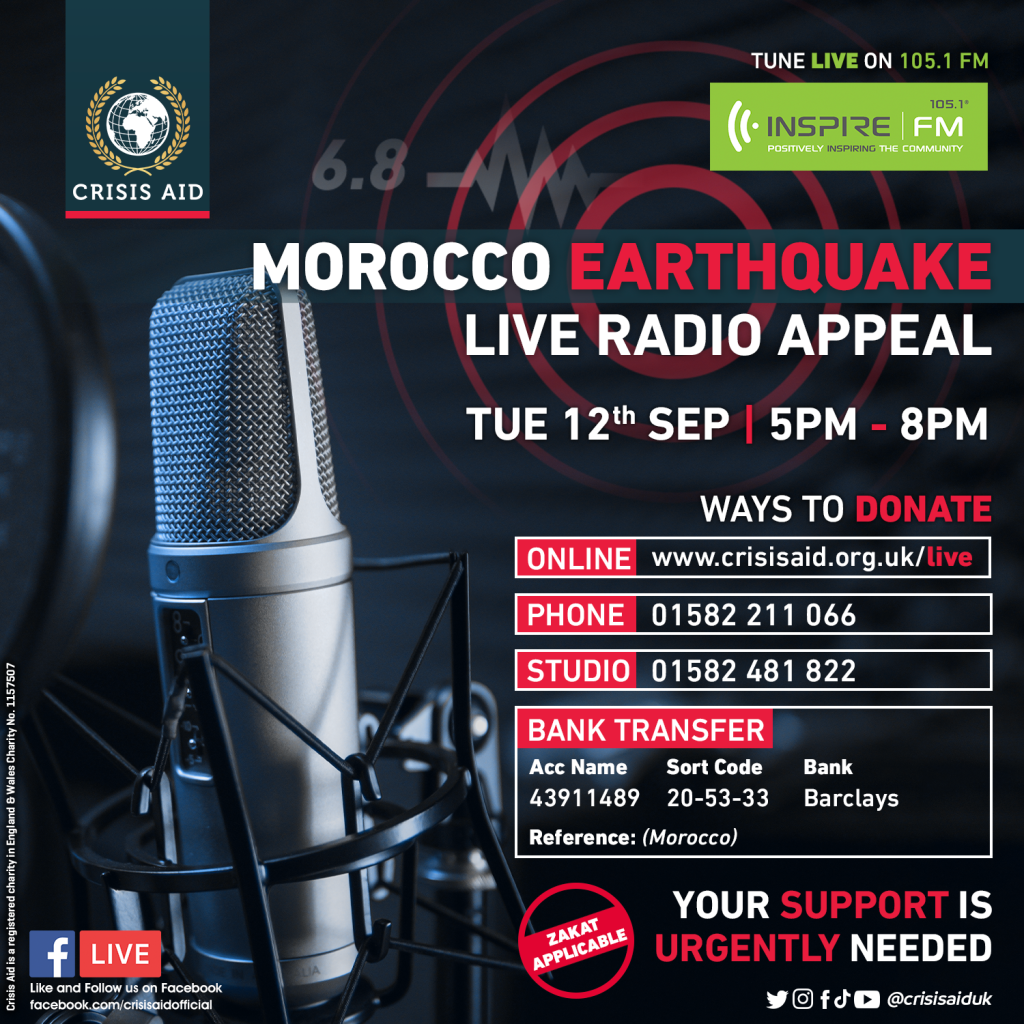 Morocco Earthquake Appeal
A devastating earthquake of 6.8 magnitude has struck villages in the High Atlas mountains South of Marrakesh in Morocco, killing over 2,450 people and counting. Help save lives and donate now.
Crisis Aid has partners on the ground. Your donations will help provide:
✨ How You Can Help:
Your generosity can bring light to the darkest of times. Donate now to support our earthquake relief efforts in Morocco. Every contribution, no matter how small, makes a significant impact.
🤝 Together, we can make a difference and provide hope to those affected by this tragedy. Share this post, spread the word, and let's rally together to help Morocco rebuild and recover.